| HOME |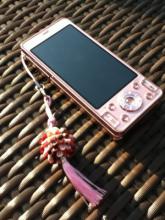 One of the Kusudama in yesterday's article was an order recieved from my friend.
I had no idea which colour mobile she has, but as it turned out, the colour I have chosen really fit to hers.
Marvelous!

Making there are quite lonely task, sitting alone and continuously folding fabric.
When something is completed and appliciated by someone, however, it's a joy. All the efforts made for it can be paid off ... at least, feel like it.

Glad she liked it!

<<Cats and Pale Green Petals | HOME | Kusudama>>
Comments
Post a comment
Trackbacks
| HOME |