| HOME |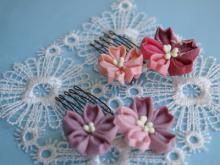 The last day of the 2k540 event was rain with gasty wind!!
Luckily, I avoided the rain on the way and way back, so did not have any damage.

Although this three-day-event (this term reminds me of something different...) was really tough, it was great experience to have.

I am very grateful to those who visited the event and appriciated our work, family and friends come to cheer us up, and those attended to the lessons.
Thanks you very much for your support!!

Today is the first day of the new season.
Hope people moving to a new stage will have a bright future and wonderful days.
Cherry blossoms are used as a metaphor of success - particularly for university entrance exam.

<<Dalia | HOME | Day 2 @ 2k540>>
Comments
Post a comment
Trackbacks
| HOME |