| HOME |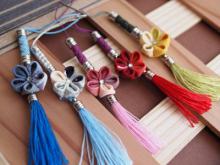 A few days to go for the even at 2k540.
Stil lots to do left... I thought I was making fair progess and things are going as planned... well depends on the "plan", I suppose.

These small ones are accessaries for mobile phones, keys, etc.
The Japanese like to hang one (or several) of those from mobile phones.

Time to go back to work!!

<<@ 2k540 | HOME | The Market: Petit Lessons>>
Comments
Post a comment
Trackbacks
| HOME |