| HOME |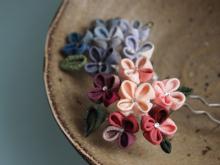 In June, a lovely craft market - the Market - will be held at a cozy gallery in Nishi-Ogikubo.
The goods gather there are wonderful, but the petit lessons held there are more exiciting. Quite a variety to look at.

I also given a chance to do my small lessons there!
It might be a bit early to think about what happening in June, but worth booking in!

Japanese June is rainy season, and hydrageas are in full bloom. So, hydrangea is a symbolic flower of June in Japan.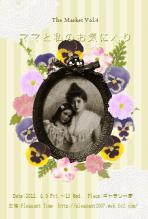 Rainy season is not exactly something people are looking forward to, but with those pretty flowers, we can manage this month fairly light-heartedly
... I hope!

Date: 9 June (Sat) 16:30 - 18:30 or 13 June (Wed) 12:30 - 14:30
Place: Gallery Hiko, Nishi-Ogikubo
Lesson Fee: 3500 yen
What to bring: if necessary, an apron

This course is open to everyone, so if you are interested, just let me know via mail form on the right-bottom corner.

<<Swinging flowers | HOME | Roses>>
Comments
Post a comment
| HOME |